Millions of people, especially girls, are highly enamored with the men of the Twilight Saga. I have never known anyone to sigh every few minutes over the pictures of Robert Pattinson and Taylor Lautner as much as two of my dear friends. Those same friends went to the premiere of Breaking Dawn and are still talking about it and giggling over quotes. I am not a Twilight fan even though I love vampire and werewolf stories. I liked Pattinson as Cedric in Harry Potter 4 and *Spoiler was sad that he was killed. However, I fail to appreciate his sex appeal.
S
o, what do you guys and gals say? Who do you like better: Pattinson or Lautner? Are there any people out there that share the same opinion as me? I would love to hear from you. :)
After my friends went to the premiere, I thought, "Great! It's the last film. It's over!" but much to my dismay, I learned otherwise. Why was Breaking Dawn broken up into 2 parts!? Are they just copying Harry Potter?
I've said enough. Here's some eye candy for you drooling girls: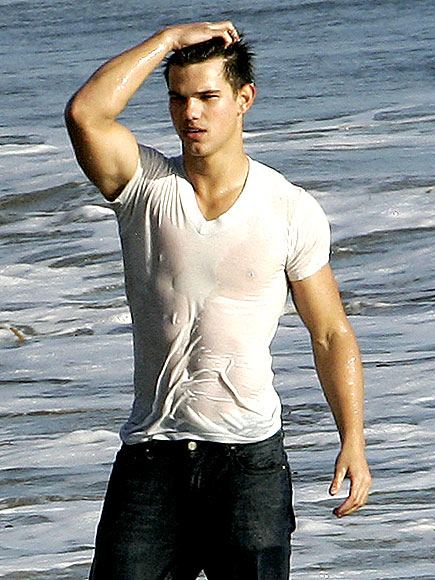 Copyright (Pattinson):
http://wordpress.hotpress.com/screenlover/files/2011/11/Robert-Pattinson-Breaking-Dawn.jpg
Copyright (Lautner):
http://img2.timeinc.net/people/i/2010/galleries/taylorlautner/taylor-lautner.jpg
Pax vobiscum
L8er.