I LOVE Wolverine comics; not the new ones, the old ones from the sixties. The Superman ones are so good, too. Have you ever heard of Roy Lichtenstein? He made paintings of certain comic panels except he added brighter colors and simplified the images. His work is very similar to what Andy Warhol did with his Campbell's soup painting. Here's an examples of Lichtenstein's work:
And here's the original (I think):
Copyright:

http://farm1.static.flickr.com/32/45878755_e068a93dd6.jpg
For paintings, I admire DaVinci's Mona Lisa and Dali's Persistence of Memory but my all-time favorite painting is Botticelli's The Birth of Venus.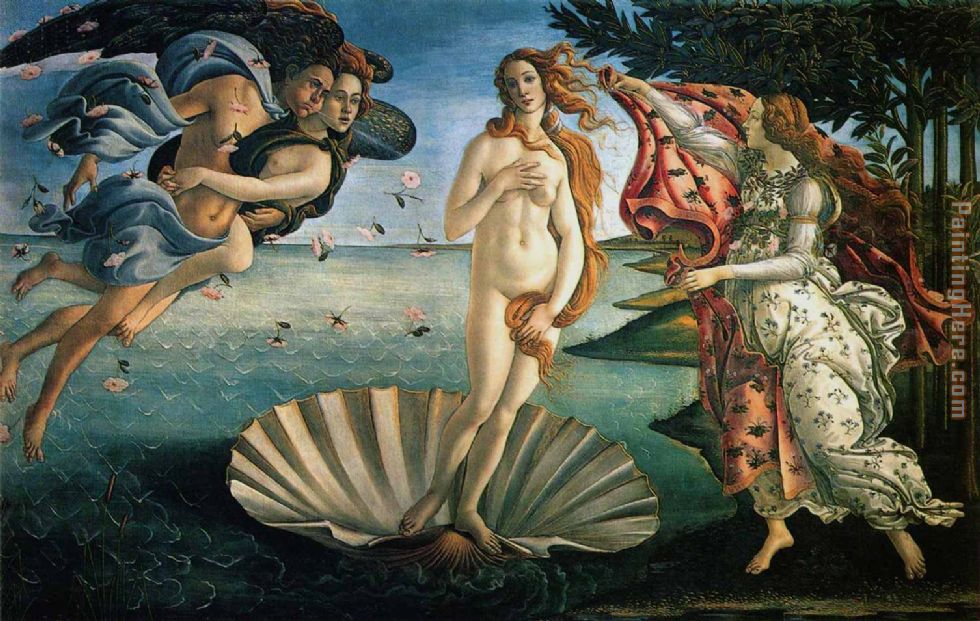 copyright: http://www.paintinghere.com/uploadpic/Sandro%20Botticelli/big/The%20Birth%20of%20Venus.jpg
It's breathtakingly beautiful. What do you find beautiful?
Go n-éirí leat!